jennifer a. o'neill
schooling. twenty-four. female. she, her. heterosexual.
about
Meet Jennifer! She's 24 years old, and is a teacher. However, she also makes it a point to ride every day after school if she can, especially during breaks. Jennifer is very friendly towards most everyone she meets, but she does have some people who don't like her. Jen will be boarding her horses at Greystone Acres. I'm pretty much open for anything plot-wise .
friends
Jennifer does need friends. She doesn't tend to have many due to her sense of humor, even though she tries to be friendly and open to everyone. She doesn't judge anyone until she gets to know them for herself. .
enemies
Jennifer doesn't really seem to have enemies. People who envy her, yes, but no clear enemies. However, her dark sense of humor might bring her some enemies who don't appreciate it. Some of her students who don't try may view her as the most evil person on the planet, because their grades reflect their level of effort for the most part. However, she left her previous barn without any warning because of how her horses were being treated, so she'd likely have enemies or people being cold towards her in that aspect.
lovers
Jennifer is engaged to Mark Tomschik, an NPC on this site for now. She definitely won't be sleeping around with anyone, though flirtation is okay with her, however she won't respond to it. Jenn and Mark are to be married in the summer, and Mark isn't around every day or every week simply because he's travelling a lot, off doing international ballroom dance competitions. Jen doesn't tell people about her being engaged unless they ask, simply because the ring on her left ring finger should be enough.
post made Jan 3 2017, 08:12 PM
seraphina & jennifer
So these two would probably know each other because well high school teacher, high school student. I figure that Sera is a junior in high school. So maybe she has Jennifer as her English teacher? That is the only class I could see her having. I don't see her taking Arabic and her first language is English already. Sera is a bit reserved but has grown a lot in the last 4 years. she comes from a rough past but is working through it. She is an avid shower and a good student. Keeps good grades and is respectful. Not one to cause any problems in class. Probably one of the quieter ones really. But yeah, other than teacher/student, they both board at Greystone so would probably know each other from there as well.
elizabeth & jennifer
Eliza is one of my two foreign characters. She is fluent in English, but from Romania. Raised a rich and privileged girl. She had tutors and everything growing up. Her family is a big name in the racing world in Europe. She is in the States on a work visa to race the American circuit. She is a friendly person and likes to have fun. She can be found at the bar or club in her free time. She isn't a crazy partier but likes to get out and meet people. That would be the only way I could see these two meeting really. I don't know if Jennifer would go to something like that? Otherwise they could meet at like the track if Jennifer comes to watch the races.
alexandra & jennifer
This is my other foreign girl. Again, her English is fluent but her accent is still pretty thick. She is working on toning it down and hiding it. She is from Belarus but can't tell anyone that. If they ask she just says she is European. I am sure if someone was familiar with accents they could tell that her accent is of Russian decent. But yeah. She is in witness protection and is Seraphina's "sister." They were both adopted/taken in by the same rich family in Wellington. Lexi is pretty damaged as well (The Walker's speciality). She can't talk about her past since people are still looking for her. She isn't allowed to show or do anything that might broadcast her name/picture. She mostly keeps to herself. She is learning to be a normal person. She is an ex drug addict and an ex assassin. Not that she looks it. So for these two they could potentially bump into each other in town? Or they could meet at Greystone. Lexi boards at Greenbriar but is at Greystone frequently since her sister boards there.
post made Jan 5 2017, 04:58 PM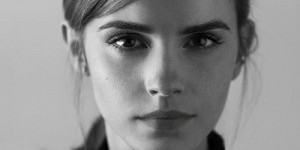 jennifer & cecilia
These two are bound to run into each other since they're both at Greystone. Cecilia actually speaks English as her like, third language so she's will be fascinated by somebody else who's bilingual and also teaches English. I can totally see her asking Jen questions about English cuz she's constantly confused by English turns of phrase and stuff and it might be kinda hilarious. Also if she ever wanted help with her Dressage or anything, Cece would be down. She's an eventer, so she doesn't strictly focus on Dressage but it's a big part of what she does.
post made Jan 6 2017, 04:27 PM
jennifer & cecilia
Jen will totally answer any questions Cecilia might have about the English language/whatever else she wants to know. Jen might ask her for help, if she doesn't understand a concept or a movement, seeing as Cecilia is an international rider, with more experience than Jen has.
jennifer & seraphina
Yeah, that could be possible. I have Jen as teaching English to the juniors and seniors, due to her teaching ESL and Arabic as well. I think it'd be super interesting for Jen to have Seraphina as a student, but that they'd also see each other at the barn as well!
jennifer & elizabeth
Jen might go to a bar with a group of her friends, or her fiance, but otherwise, I don't see her going to a bar by herself, unless for like food and a beer if she doesn't feel like cooking or going to get beer.
jennifer & alexandra
Jen's pretty used to different accents being an ESL teacher, so she'll likely be able to tell that Alexandra's from Belarus (sorry, my interest in languages is going to come out here). Different cities have different accents, just as different countries, so Jen is likely to hear the difference between a Belarussian accent and a Russian accent, though she likely won't comment directly on being from Belarus but rather ask if she's from Europe. Yeah, I could see them bumping into each other at town, or even at Greystone Acres if jen's there while Alexandra is visiting Seraphina.
post made Jan 8 2017, 07:55 PM
1 User(s) are reading this topic (1 Guests and 0 Anonymous Users)
0 Members: